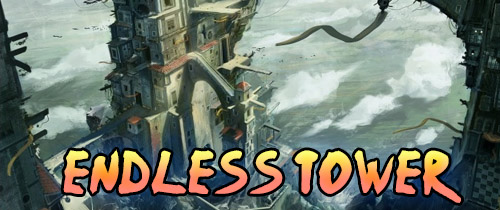 Floor 1
Checkpoint Floor

An open floor stretches out for nearly a hundred feet, the floor and walls are a flat white color rendering the room stale and lifeless. The very air feels ancient as though no one has set foot inside this room for centuries. Not even a speck of dust fills the air and absolute silence fills the ghostly room and any noise made echoes strangely through the air. Standing at the other end of the open space is a dark robed figure that serves as a stark contrast to the colorless walls. The figure makes no motion and offers no word of conversation, it stands perfectly still and radiates an air of impatience as it waits for the Entrant to make a move.
Riddle:
On the opposite wall there is a large inscription which reads "Those who enter the Endless Tower, entreat ye your plea."
Special Rules:
N/A
Reward:
2000 ryo
RP Puzzle Floor:
This floor requires no one to post with you and can be done solo or as a group. Your task is to simply post however many times you so wish until you have solved the floor's puzzle, each post is an 'attempt' and can be checked over by the floor moderator to assess a pass or failure. All the clues required are given and all details needed to clear are also provided. RP Puzzle floors are designed to test your problem solving skills and will often be simple in hindsight. Once you feel you may have cleared the floor the staff member who manages the floor will check over your post(s) and either post a pass or fail. Once failed you may try the floor again.
Floor Moderator: Takeru